ABOUT US & OUR HISTORY
ABOUT US & OUR HISTORY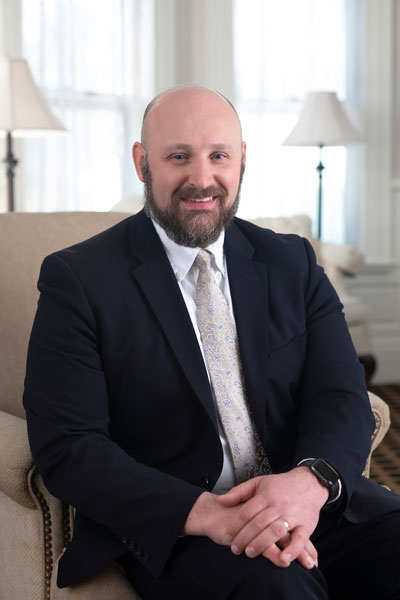 Matthew M. Farrow | Owner, Funeral Director
Mass. License 50869 – Type 3
matthewf@fowler-kennedy.com
Matthew M. Farrow, a native of Maynard, and a funeral director, has been employed with the Fowler-Kennedy Funeral Home since 2004. Matthew purchased the firm from long-time friend and mentor John Erb in 2013 and has successfully continued the tradition of serving families in their time of need.
Matthew was invited to join the Life Celebration Community, an exclusive group of funeral profession innovators and thought-leaders. This partnership created the opportunity for Matthew to transform the way families heal, by providing a memorable and customized funeral experience in a relaxed setting.
Matthew earned an Associate's Degree from Mitchell College in New London, CT, followed by a Bachelor of Science Degree from Western Connecticut State University in Danbury, CT. Matthew later went on to receive an additional Associate's Degree in Mortuary Science from FINE Mortuary College, in Norwood, Massachusetts. Matthew resides in Hudson, MA with his wife, Kimberly and their children, Addison, Mason and Katelyn.
OUR HISTORY
OUR HISTORY
151 YEARS TO THE COMMUNITY
Fowler Funeral Home was established in 1871, the same year as the town of Maynard. Henry
Fowler, a signer of the 1871 petition to create the town of Maynard, was the funeral home's original owner and "undertaker." In 1887 his son Orrin S. Fowler followed in the family business. Orrin's son, Guyer Fowler, WWI veteran, moved the business to the Concord Street location in 1941. There, he continued the family business until a year before his death, selling the business to John A. Kennedy in 1955. The business was renamed Fowler-Kennedy. John had also purchased the Merrill Funeral Home in Hudson in 1952 from Edward Merrill.
Mr. Kennedy was a longtime member of State and National Funeral Director Associations and always active in the communities he served. John Kennedy operated both funeral establishments, Merrill and Fowler-Kennedy, until 1971 when he sold the Merrill business, and in 1981 sold the Fowler-Kennedy Funeral Home to his son-in-law John E. Erb.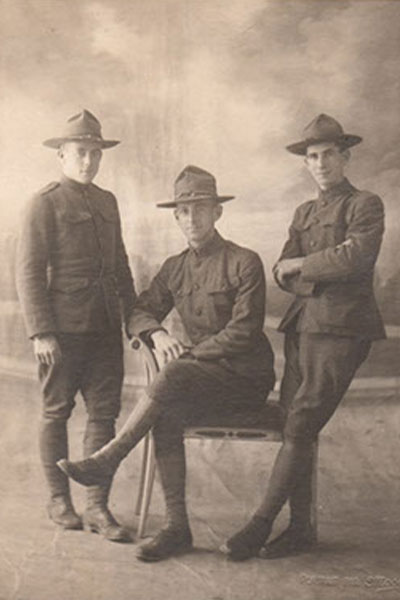 Photo Above: Des Allies Mosesco de Paris Nice,
Hartwell Flood & Guyer Fowler – 1918 France WWI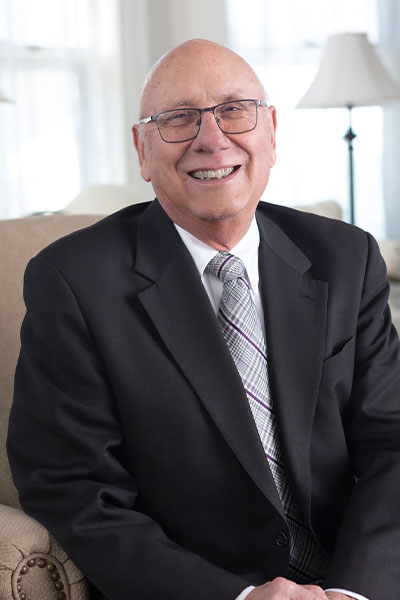 Mr. Erb was also a longtime member of State and National Funeral Director Associations. John Erb, a graduate of Massachusetts Institute of Technology, taught science in the public school while also working part-time at the funeral home. He graduated first in his class at New England Institute for funeral service. During his active years he found ways to serve the community, serving in many capacities at his church, the rotary club and the community chest. Always a learner, he networked with other funeral service professionals and applied what he learned to serving the people in the area served by Fowler-Kennedy Funeral Home. He purchased the funeral home in 1981 and after retiring continues to assist the funeral home on a part-time basis.
When John Erb retired in 2013, he sold Fowler-Kennedy Funeral Home to Glenn D. Burlamachi and Matthew M. Farrow. In 2017, Matthew, a native of Maynard, purchased Fowler-Kennedy from his friend, Glenn. Matthew respects the community and this historic and beautiful funeral home while carrying on the Fowler-Kennedy legacy of trust and compassion.
Our pledge is to provide you and your family with meaningful, dignified funeral service arrangements with a paramount commitment to the highest quality standards of professionalism and personal integrity in all aspects of our conduct and operation.
For many people, the realization of the loss of a loved one begins with the funeral process. The value of the funeral process can be considered in the following ways:
• It recognizes the value of the life that has been lived and provides a dignified remembrance.
• It provides an opportunity for families, friends and community to share their feelings.
• It provides a psychological awareness of the reality and finality of death.
• Dignified caregiver to the deceased and sensitive server to the living.
• Empathetic listener and responsible community contributory.
• Guidance and information provider.
Our funeral home periodically provides or can refer you to helpful programs:
Grief Recovery – Explaining Death to Children – Estate Planning – Pre-Arranging the Funeral
Please let us know how we can help.

Funeral and Cremation Services since 1871
42 Concord Street, Maynard, Massachusetts 01754
Phone: (978) 897-7343

Funeral and Cremation Services since 1871
42 Concord Street, Maynard, Massachusetts 01754
Phone: (978) 897-7343